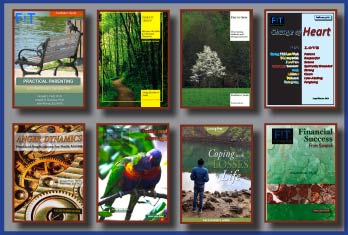 Uses of the Integrity Curriculum
The Integrity Curriculum is designed for small group sessions where the goal is purposeful and meaningful life. Though often used in jail, prison, halfway house, and community center settings, the courses are beneficial for use with anyone. Sometimes our focus gets lost on jobs or personal events to such an extent that we fail to attend to the things that really matter - our relationships with one another.

The small group provides a safe environment for discussion and support. The facilitator uses a special guide to guide the meeting, and the course books provide the structure.

The eight course books concentrate on the different areas of life that need examination. Though any one of them may address a primary need, most people find that a combination of the courses to be beneficial. The anger course, for example, is a good begining for dealing with personal anger but the relationships and finanical courses may help reduce the stress that contribute to personal anger.
All teaching units have separate facilitator
and group member guides.