Donald Pratt, Bradenton, FL, is retired and has spent the last dozen years developing the FIT program and curriculum. As well as being an author and contributing to periodicals and international journals, Don also taught in a Christian college and state universities. He also served as Executive Director of the School Science and Mathematics Association and President of the Pennsylvania Science Teachers Association. Don received his Ph.D. from the University of South Florida.
Personal Statement
When I retired and came to Florida in 2004 I had no idea that I would be volunteering most of my time to an organization that did not exist yet and whose focus would be on helping men and women who had hit rock bottom through addiction or crime. I was glad that I could use my skills as a teacher trainer and combine it with my years of experience as a church board member to forge a curriculum that would build both better citizens and better Christians. In the course of time many would join me in producing a quality program that delivers. To all the FIT facilitators responsible for our 15,000 course graduations and quarter-million contact hours, thank you.
Vice President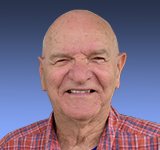 Ed White
Ed White, Lakeland, FL, founded what would become the FIT organization in 2005 while serving as the head of the Men's Department of the Peninsular Florida District Council of the Assemblies of God. It all started a request from the Florida Department of Corrections for a 100-hour faith-based curriculum. With the help of Dr. Donald Pratt, the initial program was custom-made for use throughout the Florida state prison system. Rev. White served 25 years as a senior pastor, ten years as a public school teacher, and his retirement years as FIT board member. He holds a master's degree in education.
Treasurer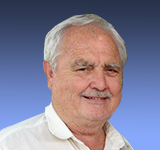 Fred DeMouey
Fred DeMouey, Lakeland, FL, has been part of the team since its beginning and worked with Dr. Pratt in field testing the first FIT classes in a juvenile prison, county jail, and recovery center. He has conducted monthly chapel services Lighthouse Ministries in Lakeland, FL since 2004, been a mentor at Polk Correctional Institution since 2005 and a chaplain for the last ten years. Fred has a bachelor's degree in Bible and Theology from Southeastern University. He has served as Treasurer of the organization since its founding.
Personal Statement
I knew at the first meeting May 2006 when the Holy Spirit spoke to me that I would be working with the man speaking. That man Dr Pratt, a man who I had never known. My good friend since 1959, Ed White, had invited me to that first meeting. So, I am just an old guy following the spirit. It would be confirmed just a few years later. We were invited to Dade Correctional Institution for the celebration of our first FIT graduating class there. Over cake and punch, the Warden told us that we were changing the face of his prison. He said that "the troublemakers now graduating today are models of what FIT is doing." That's my true story and I am sticking with it. Need I say more?
Secretary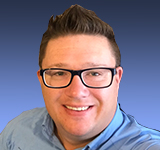 Joe Henson
Joe Henson, Bradenton, FL, became the new pastor at Journey Assembly of God in 2017 and extended the generosity of the church in providing such things an office suite, electricity, internet, etc.
2018-2019 Board Members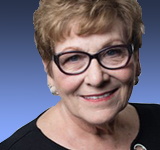 Helen Campbell
Helen Campbell, Hoschton, GA, has been a FIT facilitator and board member for most of the last ten years. She is also a Certified FIT Trainer who has conducted numerous training sessions, introduced our program into many prisons, and mentored many new facilitators in women's prisons. She retired from three vocations: business, principal of an elementary school, and Adult Ministries Director of the Peninsular Florida District of the Assemblies of God in 2011. All of these served well to prepare her for working with the incarcerated. Teaching the volunteer leadership training class in her local church in Tampa, Florida for many years helped spark a passion for helping others be prepared for their next step in spiritual growth. FIT was a natural progression to express the love of God to women in the local prison. Many lives were changed while teaching these life skill classes.
Personal Statement
There is no greater calling than to work with individuals who have a desire to grow and mature in the Word of God and then see them become acclimated into society as a productive citizen. Even though Georgia is now home, spreading the FIT message continues with new opportunities and contacts.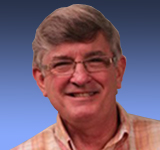 Don Carter
Don Carter, Bradenton, FL, pastored Journey Assembly of God, Bradenton, FL until his retirement in 2017. He has served on the Board since 2016 and has supported FIT in numerous ways by making church facilities available for the FIT office, using the church to provide financial support, introducing Dr. Pratt in 2004 to the Living Free curriculum and to Ed White's prison program.
Samuel Cotto
Samuel Cotto, Wildwood, FL, was born and raised as a pk (Preacher's kid). Bishop Samuel has been engaged in Christian ministry for the past forty years and describes himself as "a Servant of the 21st century". He comes from a strong ministry heritage where both his adopted father, the late Bishop Emilio Martinez, mother and grandfather are pastors. He also had a strong mentor in the late David Wilkerson. He works with both English- and Spanish-speaking groups.

After "playing church" as a child, he had a personal encounter with the Lord that changed his life forever. Samuel began fulfilling his call to ministry at the young age of 16. He has founded churches and ministries that are still continuing today. Presently he oversees The Kingdom Alliance, a minister's network, and The King's Embassy, a training center for ministers. became Executive Director of the House of Hope in 2013, a substance-abuse residential ministry and is now President. Samuel's current interests now includes discipling prisoners coming out prison through the Prisoners of Hope transitional house.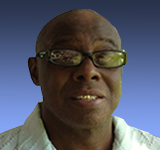 Ted Gaines
Ted Gaines, Fort Myers, FL, is self employed and has been active in the FIT program since 2012. His main focus has been on working with men in the state prisons.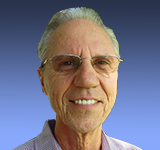 Joseph Johnsick
Joe Johnsick, Manchester, New Hampshire also worked with Ted Gaines in the Florida prison system starting in 2012. He is a certified F.I.T. trainer. He retired from J.C. Penney in 1998 in Findlay, Ohio where he was very active in the community. Past positions include Chairman of the Board of the Chamber of Commerce, President of the United Way, Member of the Board of Directors at the Red Cross and many other community-based programs. He moved to Florida in 2000 and became active in church work at Faith Assembly of God in North Fort Myers. He served on the board of elders, sang in the choir, taught bible study classes for several years under the "Morning Coffee with Joe" handle, and was active in the F.I.T. ministry. Joe moved to Manchester, New Hampshire in 2017 to be closer to family and to help his son, Senior Pastor Joe Johnsick, at the Goffstown Harvest Christian Church in Goffstown, New Hampshire, where he is Director of Operations. He is currently a member on a faith-based task force established by the State of New Hampshire to address how the faith-based community can help with the opioid crisis. Joe is passionate about the FIT ministry because of its focus on Jesus, biblical principles, the "whole person", and practical applications regarding society and everyday living. Joe feels humbled and privileged to serve with the F.I.T. community. "We are blessed and highly favored as we complete the plan our Father has for us, individually and corporately."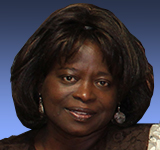 Geneva Presha
Geneva Presha, Palmetto, FL, is a member of St. Luke Primitive Baptist Church and joined us as a facilitator in 2011.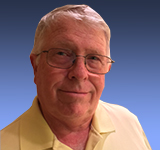 John Ringleb
John Ringleb, Lakeland, FL, is retired from the Polk County School Board where he was an elementary school teacher and a technology specialist for the Florida Diagnostic and Learning Resources System which was located in the district office. He was in the Royal Rangers boys program for 30 years in the capacity of Commander, Senior Commander, Section 10 Commander, as well as the District Coordinator. He was newly elected to the FIT Board in 2017. He has served his local church as anger management group facilitator for 17 years and is teaching the FIT classes at the Dream Center in Lakeland, Florida in addition to prison work.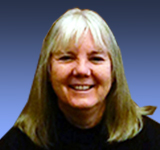 Beverly Shatterly
Beverly Shatterly, Southport, NC, became a facilitator in 2009 and was the Florida Panhandle representative for many years. She moved to North Carolina in 2017 but still corresponds with some of the Florida families she helped with while there. Beverly is developing new contacts in her new state and is a certified FIT trainer. Beverly was introduced to FIT while serving as Director of Prison Ministry at Vision Church. She served in the position for ten years.
Personal Statement
My call to ministry was based on Matthew 28:19-20. It is a mandate to preach the gospel and make disciples of all men. As a prison minister, I was actively preaching the gospel but FIT was a platform for my being able to disciple the new converts. The program is simple and yet so comprehensive that it was perfect in helping to keep my commitment to God to make disciples. The facilitated program sets the stage for open and honest interaction with both the client and the Word of God. After seeing the effectiveness of the program, it naturally led to the decision to become a FIT board member. My desire to see this curriculum expand to all prisons led me to help to promote this wonderful program so others may also see the souls disciplined that had made a commitment to Christ. I knew that I needed to also take the responsibility to see that the program continued and was funded so we could continue to give our materials away to those who could not buy the curriculum. Most do not even realize their need for this training till they have been in the program for some time. What a privilege to be able to serve with such Godly men and women with a common goal!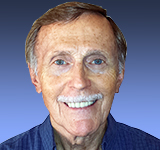 Joseph Sheehan
Joseph Sheehan, Pensacola, FL, is retired from naval service as an avionics officer and from federal civil service as a senior human systems analyst and training designer. Today, he is sole proprietor of an applied learning company. Joe has facilitated FIT courses in the three state correctional facilities in NW Florida, authored Change of Heart and co-authored Practical Parenting with Don Pratt and John Woods. Joe received his Ph.D. from the University of South Alabama.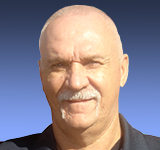 John Woods
John Woods, Pace, FL, became a facilitator and Board member in 2014. He is a co-author of the Practical Parenting course. He has contributed articles to the Journal of Research and Advanced Studies and co-authored a book about the 1975 Vietnamese Refugee Reception Center at Eglin Air Force Base. John is a retired Chief Master Sergeant from the United States Air Force. He is currently a doctoral candidate at the University of West Florida. John has also served in other Christian organizations. John is currently active in prison ministry in Northwest Florida.
Personal Statement
During my service in the Air Force, I was active in the military chapel and Christian Military Fellowship (CMF). After retiring from the military, my family and I moved to Pensacola, Florida. I completed my educator's certification and started teaching at an alternative school for at-risk youth. I viewed teaching as a ministry. In 2010, I started serving in prison ministry. FIT has become a logical extension to my prison ministry. I truly enjoy sharing God's message of hope and love to those who wish to grow in knowledge and their relationship with Christ. God is Good. All the Time!