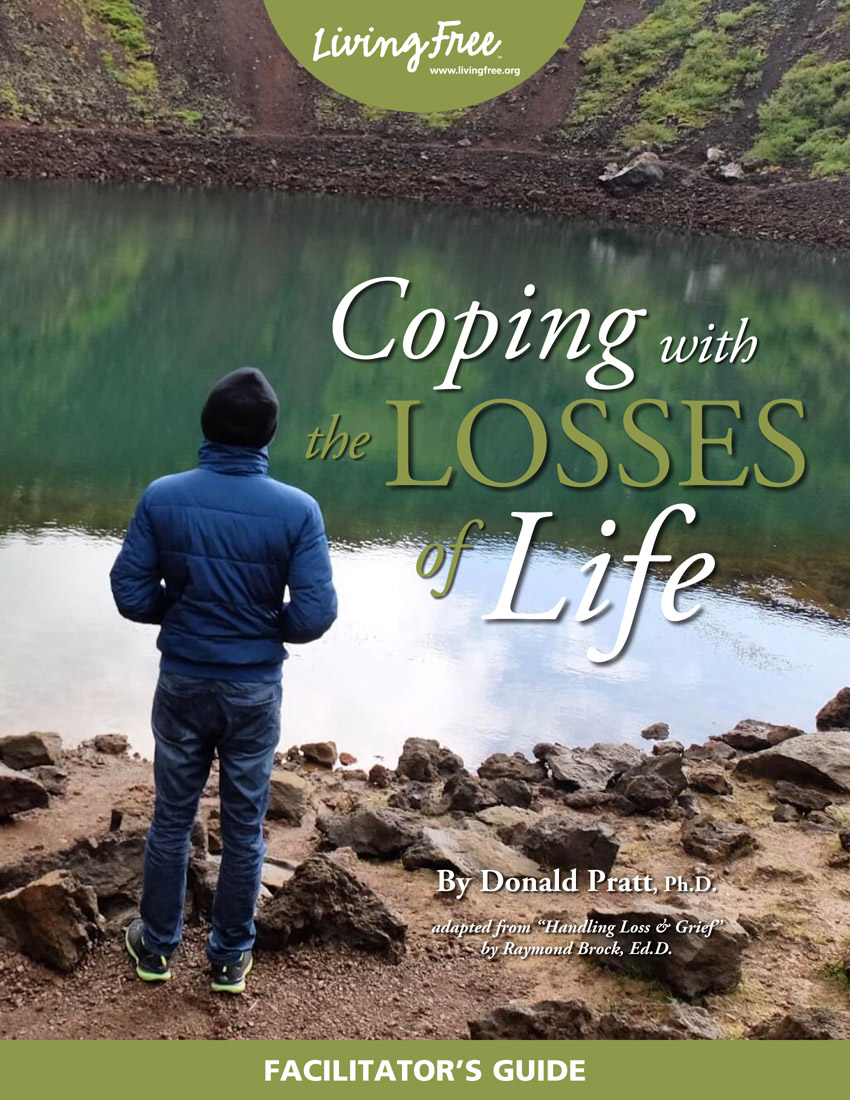 TABLE OF CONTENTS
Coping with the Losses of Life
Lesson One Facing the Losses of Life
Types of Losses
The Story of Job
The Serenity Prayer
Lesson Two Personalizing Loss
My Personal Losses
Working Through the Pain
Overcoming Life's Disappointments
Joe's Scenario
Tiffany's Scenario
Lesson Three The Scope of Loss
The Change Scale
Other Types of Loss
Applications from Scriptures
Personal Applications
Lesson Four Sorting Out Advice
Losses Early in Life
The Pros and Cons of Advice Given
Good Advice. Bad Advice.
Rhonda's Scenario
Justin's Scenario
Lesson Five The Language of Loss
Your Deepest Losses
Bereavement
Reactions to Bereavement
Life is not Fair
The Ten Stages of Grief
Lesson Six The Language of Recovery
Grieving Process Review
The Grieving Process Worksheet
The Grieving Process, Steps 8 through 10
Robert's Scenario
Kelli's Scenario
Lesson Seven Regression and Application
What is Regression?
Loss through Death
Ministering to Those in Grief
Making it Through Anything
Kaitlyn's Scenario
Lesson Eight Coping with Loss by Death
Implications of the Change Scale as it Pertains to the Death of a Person
Coping Examples from the Bible
Helping Others (and Ourselves) Through Their Grief
Be Open Not Only to the Dying, but to the Survivors As Well
Lesson Nine A Christian View of Death
Why Think About Death?
The Nature of Death
The Christian Perspective
Robert's Scenario
Maria's Scenario
Sam's Scenario
Appendix
Worksheets
HLAG 1-1 Types of Personal Loss
HLAG 2-1 My Personal Losses
HLAG 3-1 The Change Scale
HLAG 4-1 The Pros and Cons of Advice Given
HLAG 6-1 The Grieving Process
Facilitator Tools
HLAG A-1 Weekly Evaluation Guide
Instructions for using the Weekly Evaluation Guide
References